Diesel Engine Remanufacturing in Australia
Posted on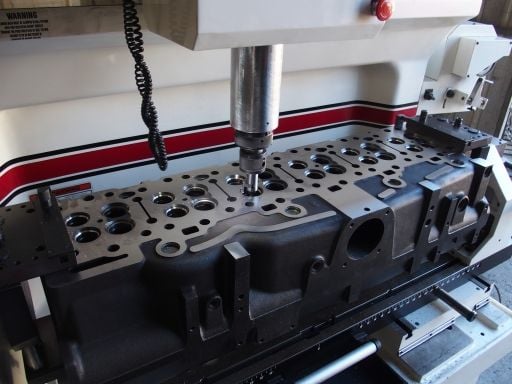 Diesel engine remanufacturing in Australia is fast becoming the "better option" to buying new. Engine remanufacturing is the process of rebuilding an engine to the specifications of the original manufactured unit using a combination of reused, reconditioned and new engine parts. Thereby bringing the product back to like-new condition.

Diesel engine remanufacturing in Australia is paramount to industries who are trying to comply with environmental standards such as "re-use", "recover" and "re-cycle", three fundamental environmental strategies that form part of every organisations' Environmental Management Policy. Besides, engine remanufacturing saves companies millions of dollars in Australia each and every year.
United States
In 1997 it was reported that remanufacturing firm sales exceeded 50 billion dollars in the US alone. These figures have grown exponentially since then due to massive demand and output from various industries including mining, oil and gas and construction to name a few.
The remanufacturing option is now a first choice consideration in the United States.
Australia
According to Bells Caterpillar and Cummins Engines, a global and Australia-wide engine remanufacturer, the situation is fast becoming similar in Australia where there is a growing need to provide high quality engine remanufacturing services for these industries.
One of the stumbling blocks that companies experience when trying to make a decision to remanufacture their engines is their own management culture. For years, companies' asset and plant managers would follow their "replace with new" policy and old habits die hard. According to Bells Caterpillar and Cummins Engines "old expensive purchasing habits are now expensive mistakes", "remanufacturing a perfectly good engine makes excellent financial and environmental sense which will improve the bottom line for any organisation regardless of size".
Quality
When it comes to quality in engine remanufacturing we must take a look at two important components of the remanufacturing process, that of machining and replacement parts.
Machining
Bells Caterpillar and Cummins Engines Remanufacturers have earned a fantastic reputation over 40 years for their highest quality engineering practices and processes. This is evident in their approach to flawless engine machining practices and services achieved by their multi-million dollar facilities, state of the art technology, equipment and impeccable workforce of Engineering Staff.
Bell's outstanding engine remanufacturing services include:
Crankshaft grinding
Con rod reconditioning and pin boring
Engine balancing - pistons, rods and crankshaft
Cylinder head pressure testing
Cylinder head reconditioning
Line boring and honing blocks
Engine metal spraying
Parts
When it comes to reconditioning parts for re-use, Bells ensure that these parts are reconditioned in line with original engine manufacturer specifications and are re-tested prior to reinstallation.
For new engine parts Bells certainly have decades of experience when it comes to choosing the "right part" for the reman engine. This includes choosing from either original manufacturer's parts or even higher quality aftermarket parts that have been tried and tested over the years. Parts from IPD Engine Parts and Jereh Tractor Parts are considered alongside CAT and Cummins engine parts on a daily basis and Bells are approved distributors for these parts in both Australia and globally.
The Bells Diesel Engine Remnaufacturing Process

For more information or to enquire about service, contact Bells Caterpillar and Cummins Engines today!
Credits: Ron and Nathan Bell, Jon Ring, https://flora.insead.edu/fichiersti_wp/inseadwp2005/2005-63.pdf