Plant and Fleet Solutions For the Mining Sector with Engine Remanufacturing
Posted on
Worldwide, there is a growing demand from Mining companies who require their plant and fleets to be 'efficiently' maintained for optimum output and maximum profit.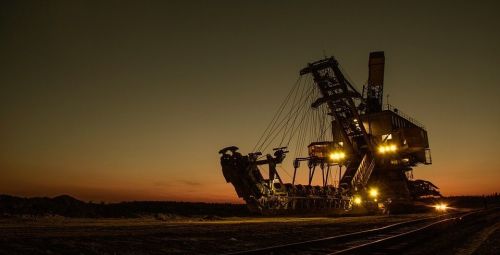 Rather than replacing units like the popular Caterpillar® and Cummins® engines in mining plant and fleets, remanufacturing is now proven to be the very best solution. Rather than wasteful engine replacement practices, Mining companies are now starting to choose "remanufacturing" over "purchasing new". This is no surprise given that engine remanufacturing leads to massive financial savings and is a completely environmentally sensible way to go about business. "Due to global market trends it makes much more sense to remanufacture current engine stocks" says Ron Bell, CEO at Bells Caterpillar and Cummins Engine Remanufacturers. Ron, an Engine Remanufacturing Engineer states "why throw away a perfectly good engine that has reached its allocated hours, surely, in accordance with sound Environmental management practices under ISO 14001, the best option for all Mining Operators is to remanufacture these engines to OEM standards for a "second life"". "Engine remanufacturing will save most Mining organisations, and their Contractors, hundreds of thousands of dollars, even millions, each and every year" says Ron.
Ron Bell explains that remanufacturing CAT® and Cummins® engines saves miners so much as opposed to purchasing new units. The end result being a super high-quality remanufactured engine to Manufacturer's OEM specifications and quality parts for a fraction of the price of buying new engines. "These remanufactured engines are as good as new" says Ron.
For more information please call Ron Bell on (08) 9581 7261
Quality CAT & Cummins Engine Rebuilds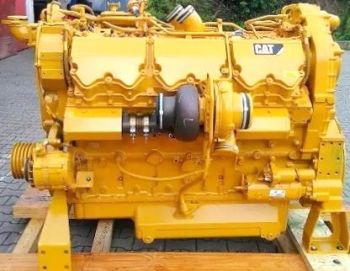 Bell's remanufactured engines are rebuilt as good as new and come complete with high quality guaranteed parts to manufacturers' specifications. For almost 40 years Bells have remanufactured CAT® and Cummins® engines for various applications used by Mining companies worldwide.
Many of these applications include, but are not limited to, drilling equipment, tunelling equipment, gensets, excavators, conveyors, dozers, loaders, dump trucks, trucks etc. Bells Caterpillar® and Cummins® Engine Remanufacturers is a 'one stop shop for complete engine overhauls' based in Western Australia and operating Worldwide.
The Remanufacturing Process
Bell's CAT® and Cummins® engine rebuild process involves taking receipt of your engines from anywhere in the world by land or port. Bell's then conduct careful engine disassembly, cleaning and inspection. Following this elaborate process each engine goes through an entire rebuild process followed by the dyno testing of each engine to ensure everything is perfect for re-entry into service.
At tear-down stage each and every part is thoroughly acid bathed and strictly inspected against re-usability guidelines to determine condition for use against OEM Manufacturer's specifications. Complete with report following elaborate dyno testing the engines are delivered back to customers in Australia and Worldwide.
For more information please contact us today.
The Caterpillar® & Cummins® Remanufacturing Process