Bells Caterpillar® and Cummins® Engines are constantly evolving technologically when it comes to providing solutions in order to reclaim your engines and components back to original manufacturer's specifications. Engine metal spraying using thermal arc metal spraying is an advanced solution that we provide.
For reclaiming worn, damaged or corroded engines and parts we use the latest technological advancements. Introducing our advanced ARC 140 / 350 Thermal Metallisation Sprayer unit providing cutting-edge technology in Caterpillar® and Cummins® Engine reclamation. Thermal arc engine metal spraying is also ideal for over-machined engine blocks where deck heights are below spec, these can be thermally sprayed and machined back exactly to manufacturer's specifications.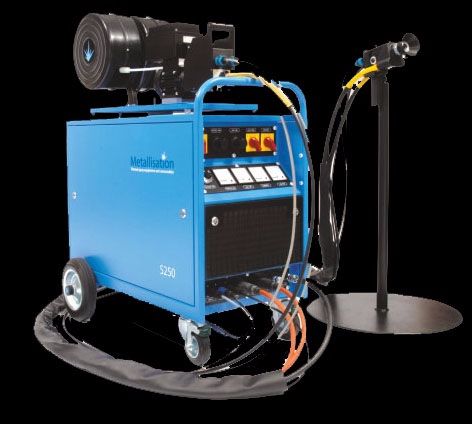 The Advanced ARC 140 / 350 Thermal Metallisation Unit - Advanced Engine Metal Spraying in Australia
Uses for our ARC 140 / 350 Thermal Metallisation Sprayer Unit includes:
Engine components metal spraying
Engine block repair metal spraying
Reclaim/repair seals
Reclaim worn shafts
Reclaim damaged blocks
Cast iron metal spraying
Aluminium metal spraying
316 Stainless steel metal spraying
Copper metal spraying
Bells provide CAT® and Cummins® engine and parts metal spraying services throughout Perth, Western Australia, Melbourne, Victoria, Adelaide, South Australia, Sydney, New South Wales, Darwin, Northern Territory, Brisbane and Queensland and Tasmania. In fact we provide these thermal engine metal spraying solutions for customers Worldwide!.
For more information contact us today.