Caterpillar® C15 Cylinder Heads Sales and Services
Posted on
For new or remanufactured Caterpillar® C15 Cylinder Heads for any Caterpillar® C15 engine application you can count on Bells Caterpillar® and Cummins® Engines throughout Australia and Worldwide. Globally we cater for everyone's CAT® C15 Cylinder Head needs including C15 Cylinder Head remanufacturing and reconditioning.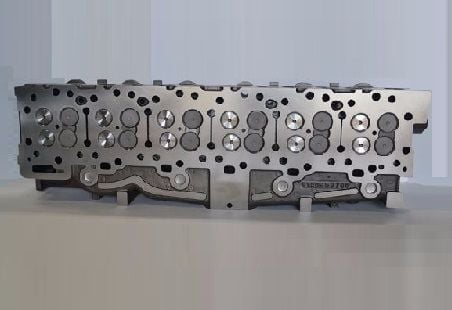 Bells Caterpillar® and Cummins® Engines have a large stock of brand new C15 Cylinder Heads as well as reconditioned / remanufactured Caterpillar® Cylinder Heads for all diesel industrial, plant and truck applications. We also offer reconditioning services for your own existing C15 Cylinder Heads.
Bells Cylinder heads are available as bare heads or as complete cylinder heads with valves, springs, etc.

The CAT® C15 Reman and Reconditioning Process
Our remanufactured and reconditioned CAT® C15 cylinder heads go through a highly rigorous engineering process. This includes full acid bathing, Crack Testing (Thermal Hydraulic Pressure System), new Inconel Valves fitted, new Springs and Retainers with Colletts fitted along with new Cam Bearings and Injector Tubes. Our C15 Cylinder Head sales and services are available to Customers in Australia, Africa, Asia, Canada, Europe, Russia, South America, United Kingdom, United States and Worldwide.
Click the link for more information on remanufactured CAT® Cylinder Heads. For more information contact us today.