Caterpillar® C27 Engines in Australia For Sale $70,000
Posted on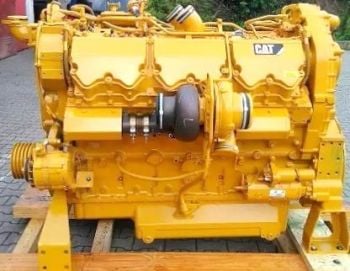 Good quality Caterpillar® C27 used engines can be difficult to come by in Australia. Quality remanufactured C27 engines must be completely stripped, acid bathed, machined, all parts inspected (to within OEM Caterpillar specifications). At Bells all CAT® parts that are used are either machined or replaced new. Caterpillar® injectors, turbos, fuel pump are all re-manufactured items. Fully rebuilt to CAT® specifications and fully dyno tested. All parts are also available second hand (or serviced) for these Caterpillar® engines - blocks, cranks, heads etc. Engine kits are available for all CAT® C27 engines in Australia.
US$70,000 Exchange - Fully Remanufactured To OEM Specs.
US$85,000 Outright - Fully Remanufactured To OEM Specs.
We rebuild and remanufacture Caterpillar® C27 V12 Engines for industries throughout Australia including Perth and Western Australia, Melbourne and Victoria, Sydney and New South Wales, Brisbane and Queensland, Adelaide and South Australia, the Northern Territory, Tasmania and even Worldwide.
Check out our stringent CAT® C27 Engine Reman Process diagram below: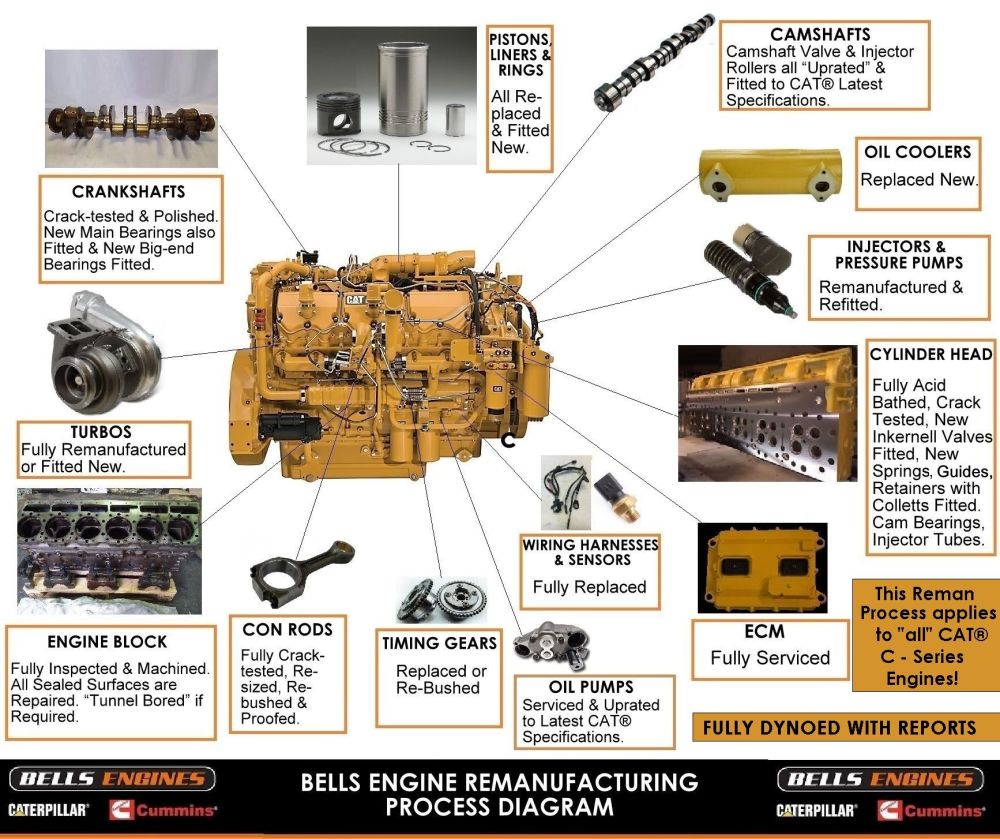 Bells Caterpillar & Cummins Engines have remanufactured these engines to the highest OEM specifications and come complete with parts warranty and fully dynoed with reports. Prices are based on USD and current financial trends. Prices subject to market fluctuations.
Worldwide delivery includes Africa, Asia, Canada, Europe, Russia, South America, United Kingdom, United States and Worldwide.