Jereh Caterpillar® and Cummins® Parts Distributors Australia
Bells Caterpillar® and Cummins® Engines have strategically specialised in Caterpillar® and Cummins® engines and parts for the Australian and Global markets. We are approved distributors of Jereh parts in Western Australia, the Northern Territory and to the global market.
Following our expansions into specialist Caterpillar® and Cummins® engines and parts, coupled with our valued partnership with Jereh Tractor Parts Corporation, we are unrivalled for the distribution of the highest quality CAT® and Cummins® aftermarket engine parts, including high quality aftermarket Cylinder Heads, throughout Australia and the world.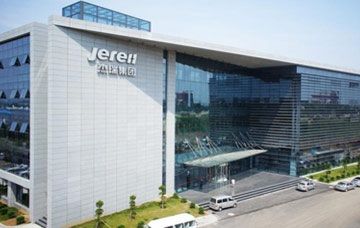 ABOUT JEREH TRACTOR PARTS CORPORATION
Jereh are renowned specialists in replacement parts for various plant and machinery brands including Caterpillar® and Cummins® for more than 15 years. All Jereh in- house manufactured engine parts are developed according to OEM specification with top material. It satisfies the need of aftermarket customers to obtain fully reliable engine parts at much lower costs. With proven performance, Jereh offer cost-effective solutions while never compromising on quality.
As renowned Jereh parts Distributors in Australia we ship quality aftermarket Caterpillar® and Cummins® engine parts and components throughout Australia including Perth and Western Australia, Melbourne and Victoria, Darwin and the Northern Territory, Sydney and New South Wales, Brisbane and Queensland, ACT, Tasmania, Adelaide and South Australia.
Contact our friendly team today for more information.